Details Salon & Spa wants to make it possible for you to take your professional look from our hair salon in Mount Joy to your home. With our amazing promotions you can maintain daily beauty and confidence with quality products. The pampering experience should go beyond our doors and our stylists will happily make suggestions about how you can master our in-house services and keep your hair, nails, and skin nourished until your next visit.
Check out our current promotions below and come back regularly to find new and exciting offers.
COVID-19 Response
At Details Salon & Spa, we care about our customers and employees. Our salon has reopended and we are following safety protocols to provide you with the excellent hair styling and beauty services you desire. If you have any questions, please call us at 717-928-4021.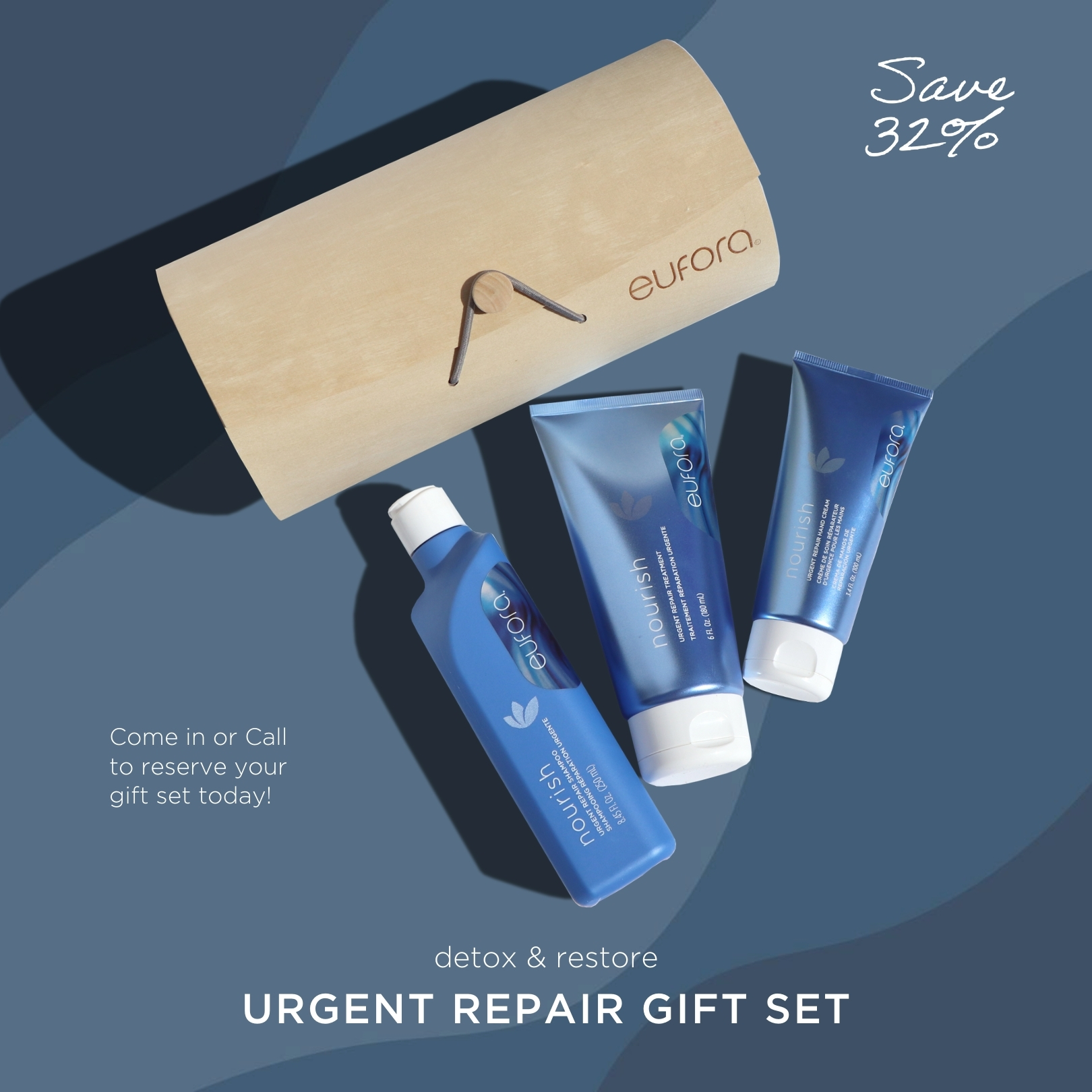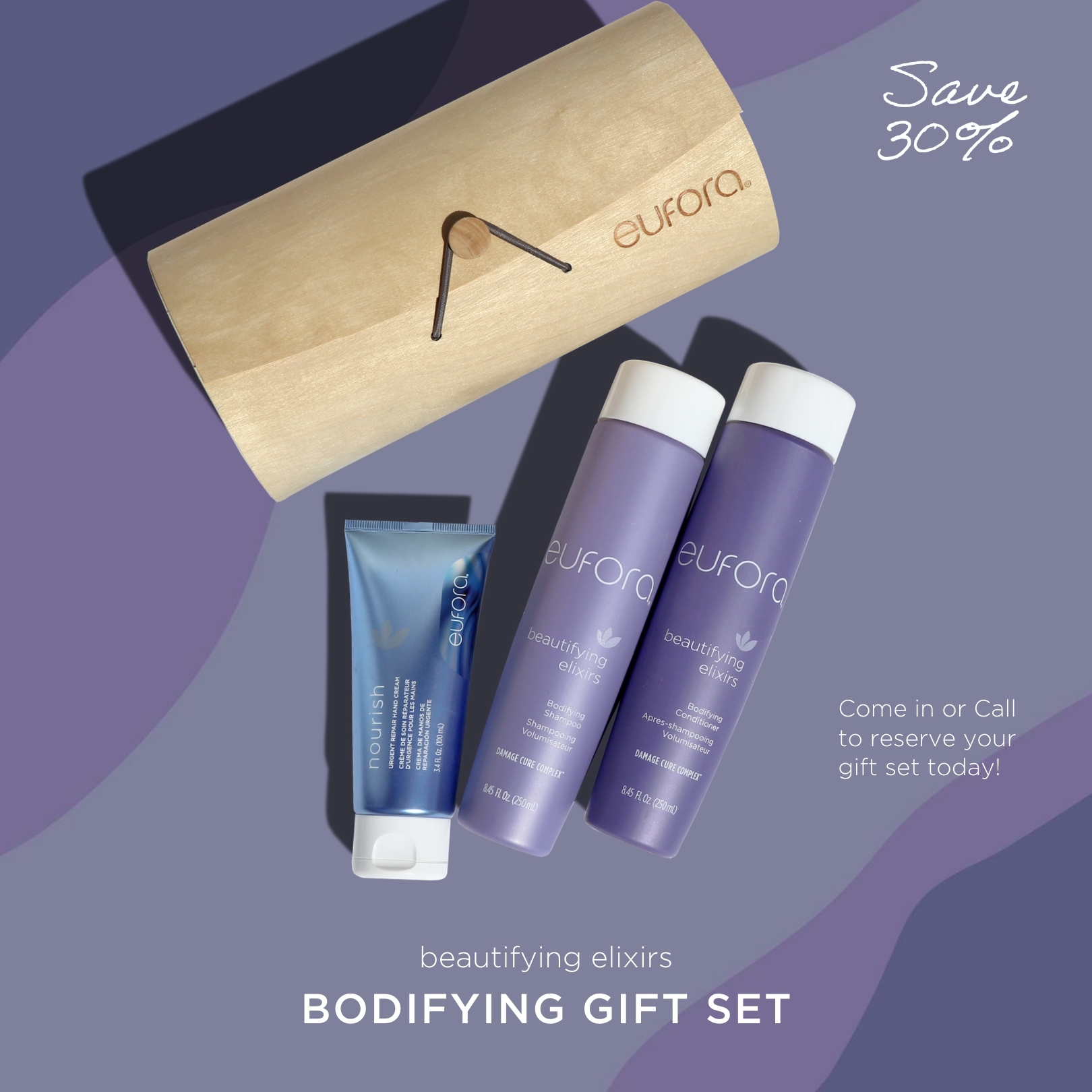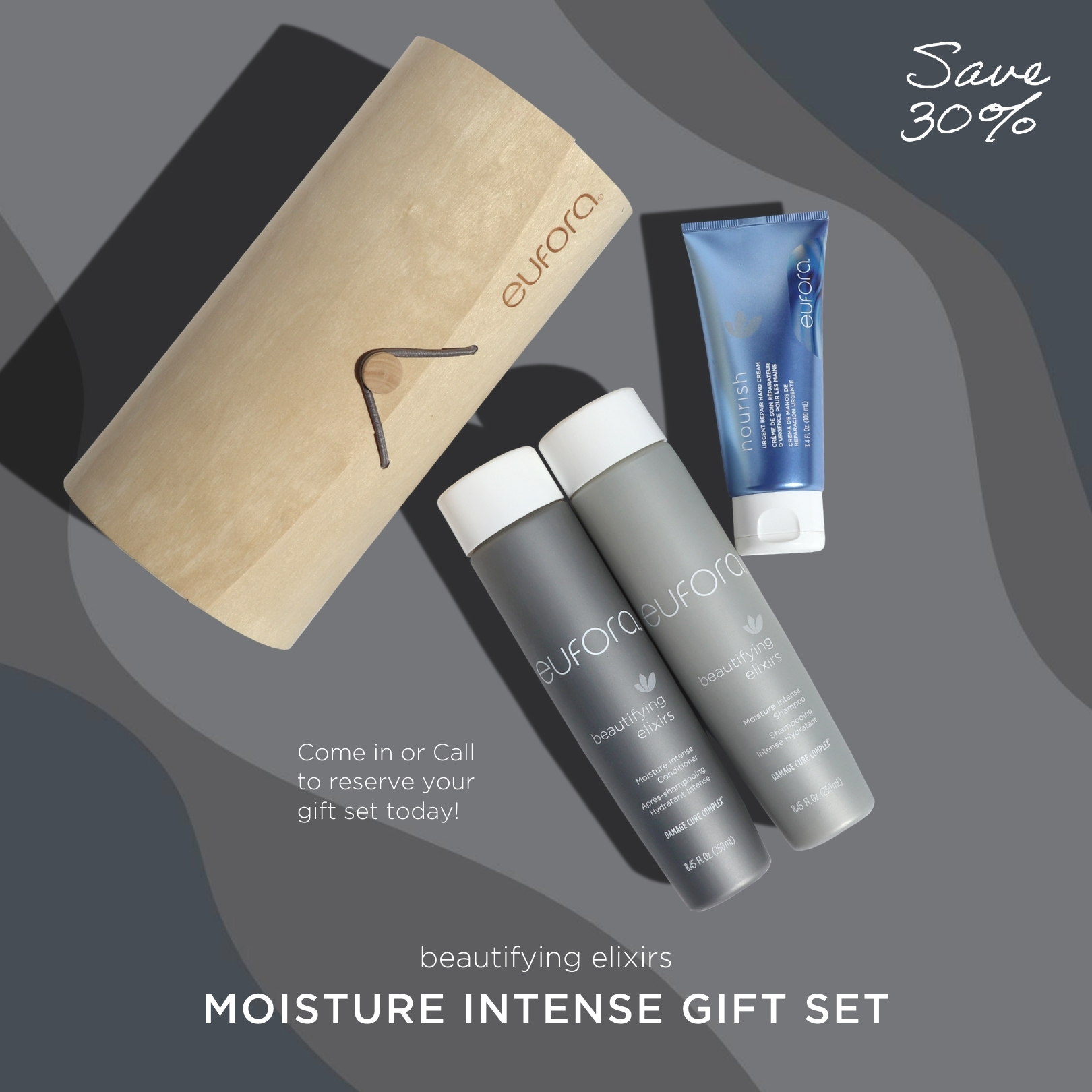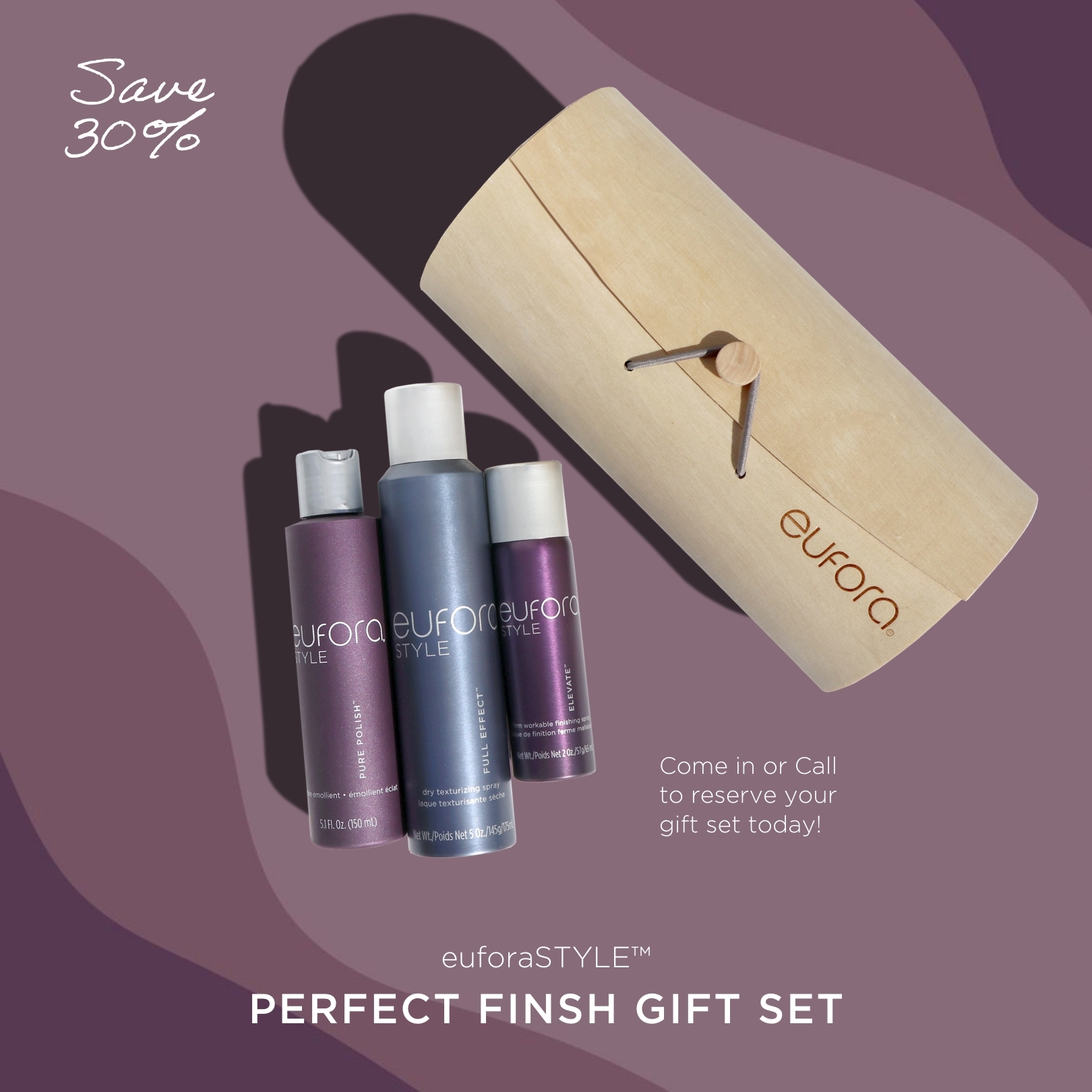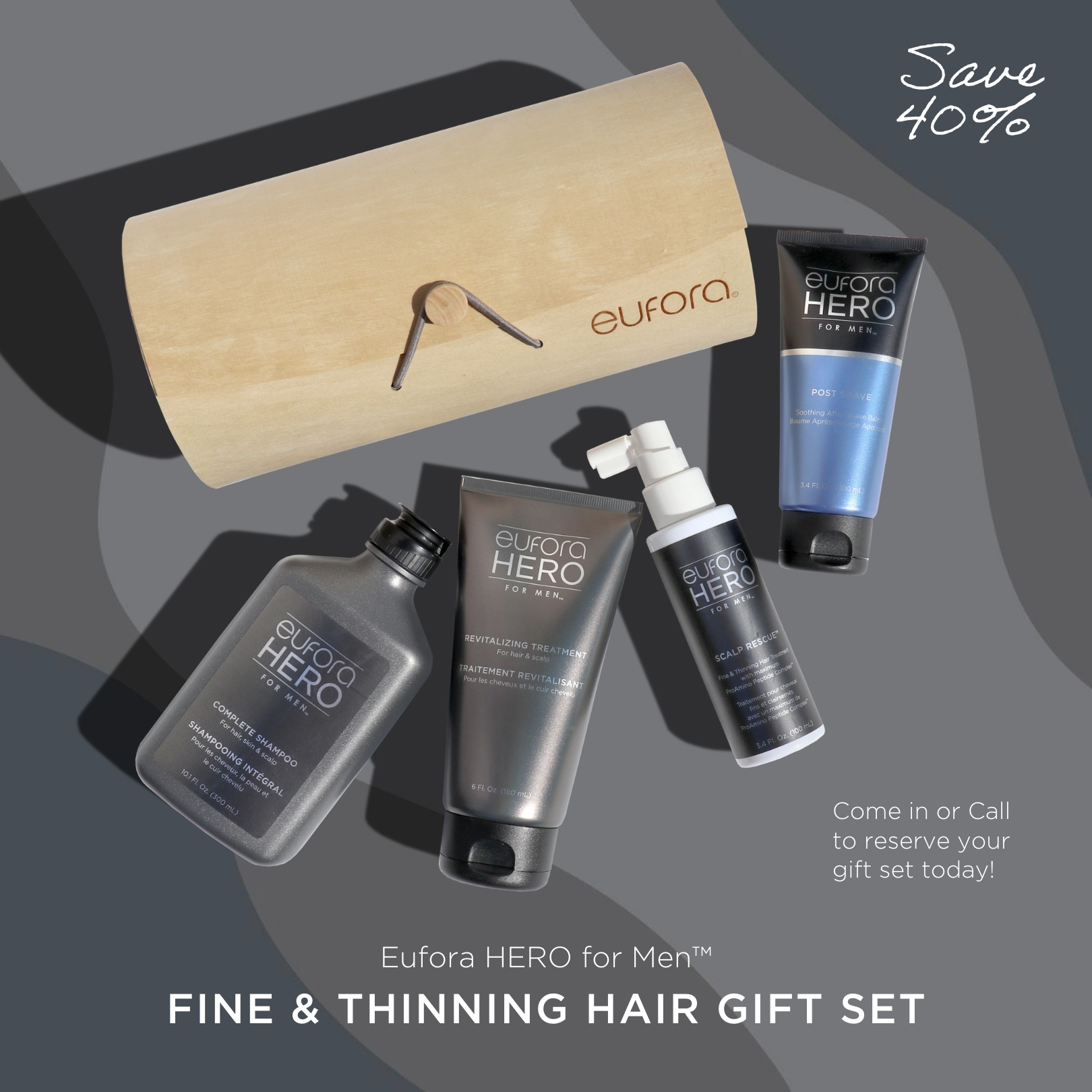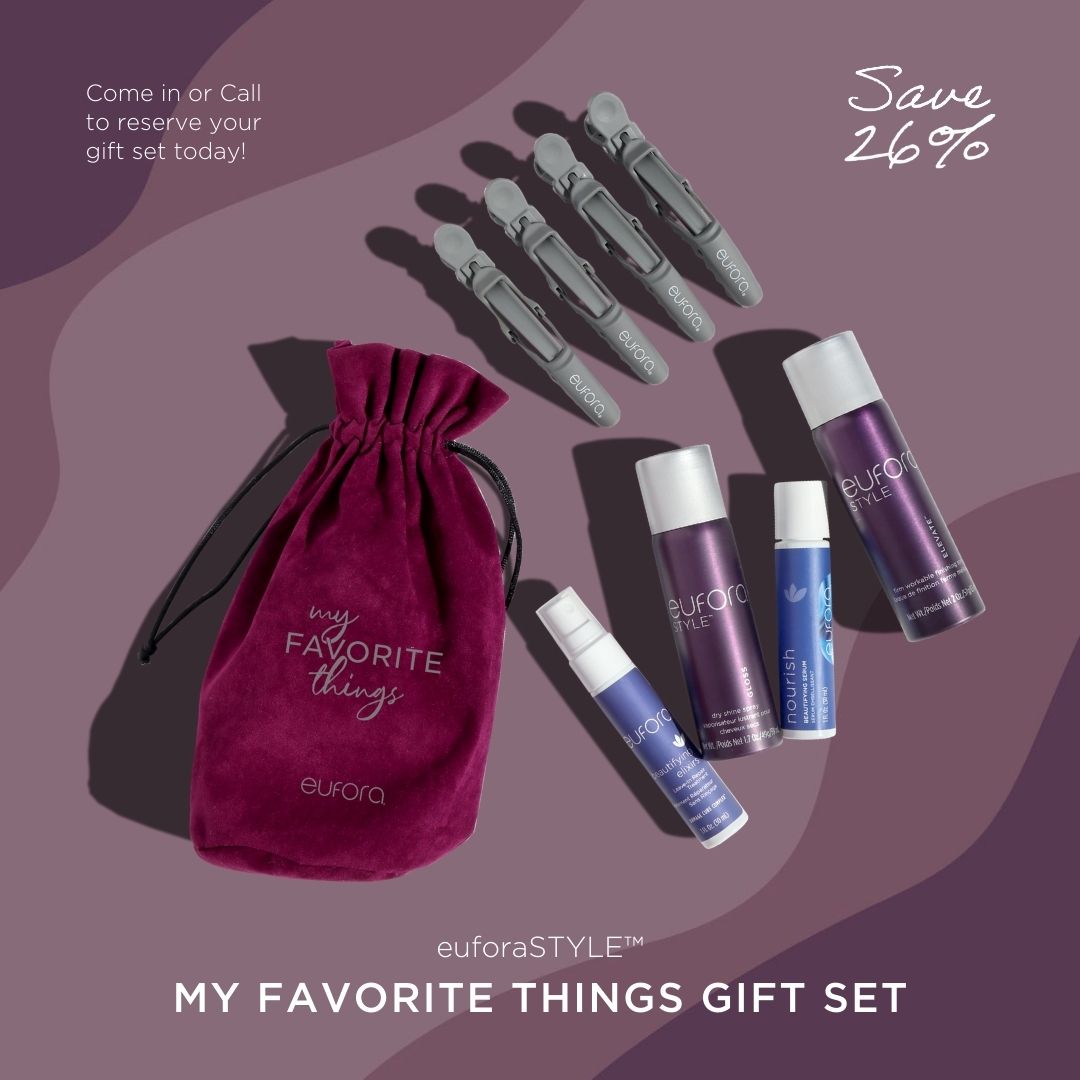 Thank You To All Our Clients
We couldn't be happier to serve you again! Enjoy this great deal as a "Thank You" to all of our loyal clients. We look forward to seeing you in the salon soon.
Save 32% on the Eufora
Urgent Repair Gift Set
Detox and restore with our urgent repair gift set. Come in or call to reserve your set today!
Save 30% on the
Eufora Bodifying Gift Set
Enjoy our beautifying elixirs that guarantee to glamorize your hair with the shampoo and conditioner set and hands with the hand cream.
Save 30% on the
Eufora Moisture Intense Gift Set
Moisturize your hair and hands with our beautifying elixirs. Make sure to come in or call to reserve your gift set today!
Save 30% on the
Eufora Perfect Finish Gift Set
Impress everyone with your polished and elevated hair using our euforaSTYLE set during the holidays. Reserve today!
Save 40% on the Eufora Fine & Thinning Hair Gift Set
Volumize your hair using our Eufora HERO for Men products that serve to provide the much-needed nutrition for hair growth.
Save 26% on the Eufora
My Favorite Things Gift Set
From serum to treatment, the My Favorite Things gift set carries the desired euforaSTYLE products that you need to beautify yourself. Call or come in to reserve!
Order an eGift Card
Give your loved one a Details Salon and Spa eGift Card. Order an eGift Card online and send it instantly by email or print out to include in a card. Questions? Call Details Salon at 717-928-4021
Serving You During COVID-19
Rest assured that our safety procedures are strictly implemented and enforced for the health of both you and our employees. When you step into the salon, we will guide you through the best methods possible to safely experience our luxurious services.
Curbside Pick-Up
Even during a pandemic, you can still look and feel beautiful with your favorite hair and body care products. Details Salon & Spa is offering curbside pick-up to our customers. To order, please email us at detailsofmountjoy@gmail.com. We will schedule your curbside pickup via social media or email. We are accepting mobile payments via Square and credit cards over the phone.