Details Salon & Spa wants to make it possible for you to take your professional look from our hair salon in Mount Joy to your home. With our amazing promotions you can maintain daily beauty and confidence with quality products. The pampering experience should go beyond our doors and our stylists will happily make suggestions about how you can master our in-house services and keep your hair, nails, and skin nourished until your next visit.
Let us create a look just for you, book an appointment online or call us at 717-928-4021.
Check out our current promotions below and come back regularly to find new and exciting offers. 
A HOLIDAY GIFT FOR YOU
For every $150 spent on gift certificates, get $20 Details Dollars for yourself!
It's easy as 1. 2. 3.
CALL 717-928-4021 in on Black Friday and/or Cyber Monday ONLY between 10am- 2pm*
Provide your credit card info to purchase your gift certificates over the phone .
Provide your personal info so we can mail your gift certificates and a receipt to you!
*Purchase by credit card over the phone, on these dates and during these times ONLY. Details Dollars expire March,31 2020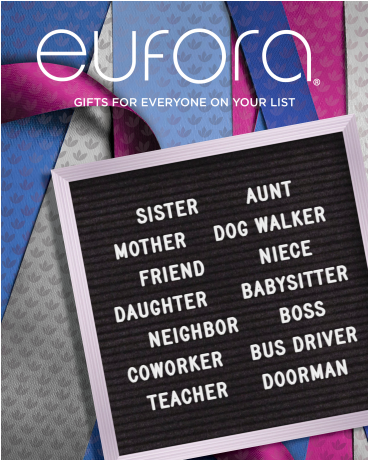 Give them a Personalized Details Experience this Holiday Season!
Make your Gift Certificate Have a Personal Touch!
Choose a package (listed below) that you wish to gift and we will put it on the gift certificate for you!
Bright Eyes 65
Cold Eye Mask
Deep Conditioning Hair Treatment
Shampoo and Blow Out
Guys Night 85
Aloe Scalp Treatment with Hot Towel
Haircut
Straight Razor Shave
Girls Night Out 94
Shampoo and Blow Out
Makeup Application
Temporary Lash Enhancements
Relax and Renew 110
30 min massage
Aloe Scalp Treatment with Hot Towel
Shampoo Blow Out
Rejuvenate 200
60 min massage
Bikini OR Back Wax
Aloe Scalp Treatment with Hot Towel
Aromatherapy Hand Massage
Shampoo and Blow Out OR Straight Razor Shave
OH WHAT FUN
Don't forget about our annual pre-scheduling contest! Pre-schedule 3 appointments for anytime between January 1 2020 and March 31 2020 – before the end of December 2019 and be entered in a drawing to win a Eufora Product Basket Valued at $150